Leighton Williams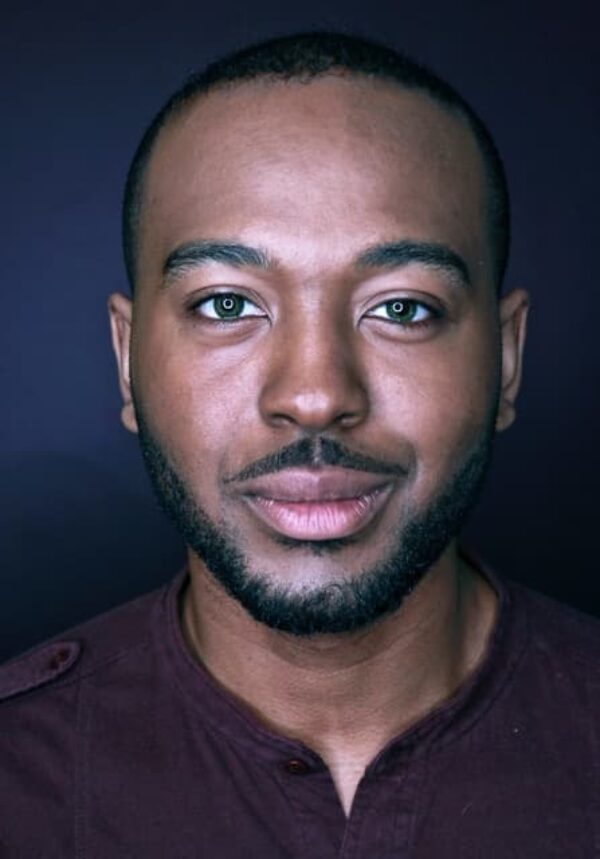 Leighton Williams
Leighton Alexander Williams is a stage and screen actor, writer, and director based in Toronto, Ontario. He's a graduate of York University's Acting Conservatory, and has spent the past 6 years creating bold thought-provoking work. He is a co-founder of BDB Productions Inc, and his recent adaptation: "Judas Noir" gained him his first Dora Nomination (Best Ensemble) and Toronto Critics Pick Nomination (Outstanding Supporting Performance). Currently you can watch the short film he wrote, and stars in: "Residue" which streams on CBC GEM.
Novocaine
I wanted to write a piece that correlates to the meaninglessness of life. The daunting nature of lockdown, made a lot of us move through the world feeling numb. I wrote a poem entitled Novocaine that encapsulates the journey of numbness/meaninglessness.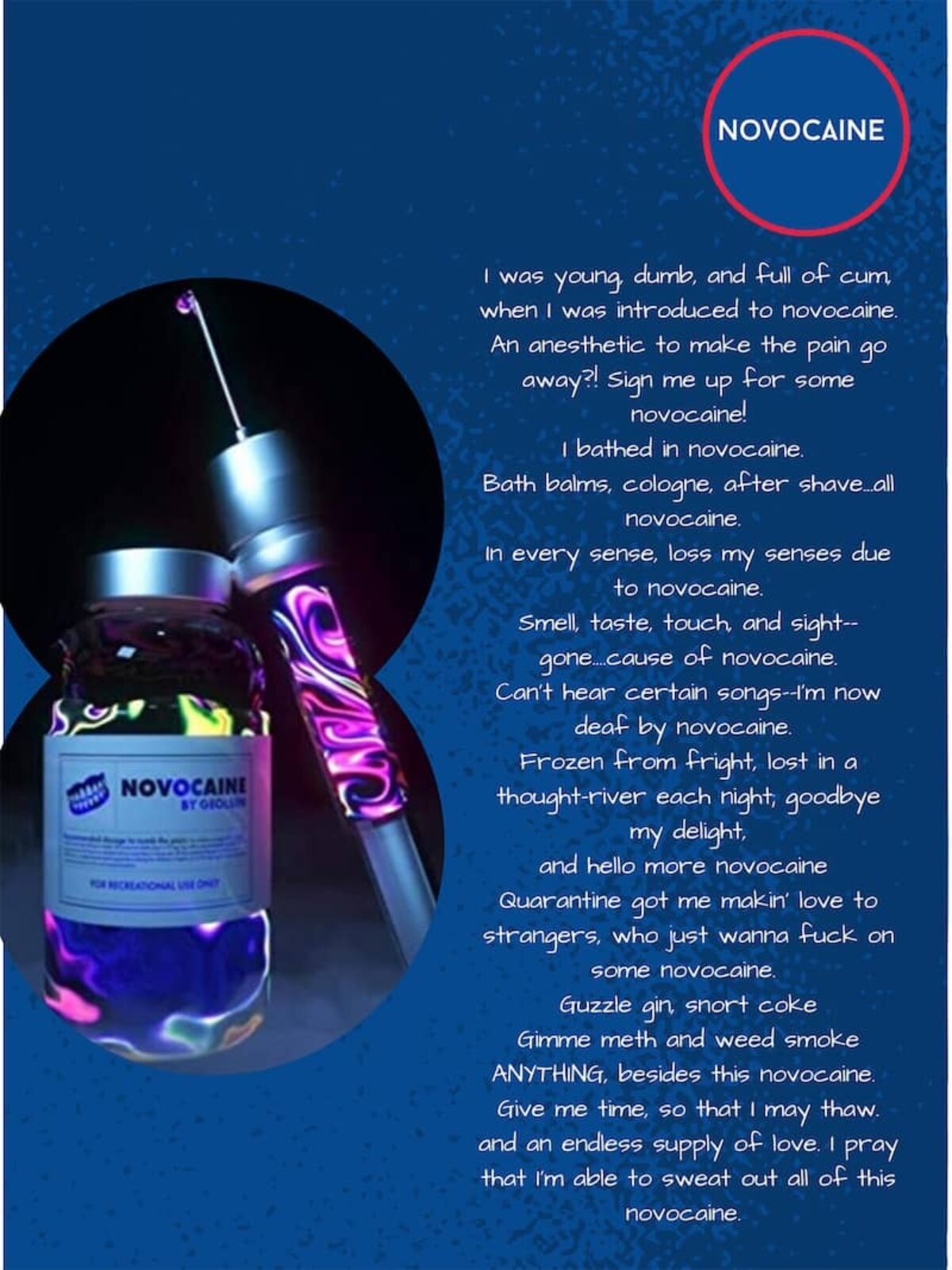 I was young, dumb, and full of cum, when I was introduced to novocaine.
An anesthetic to make the pain go away?! Sign me up for some novocaine!
I bathed in novocaine.
Bath balms, cologne, after shave...all novocaine.
In every sense, loss my senses due to novocaine.
Smell, taste, touch, and sight--gone....cause of novocaine.
Can't hear certain songs--I'm now deaf by novocaine.
Frozen from fright, lost in a thought-river each night; goodbye my delight,
and hello more novocaine
Quarantine got me makin' love to strangers, who just wanna fuck on some novocaine.
Guzzle gin, snort coke
Gimme meth and weed smoke
ANYTHING, besides this novocaine.
Give me time, so that I may thaw. and an endless supply of love. I pray that I'm able to sweat out all of this novocaine.
Third Eye
I wanted to focus in on Ecclesiastes chapter 1 verse 17-18 "And I gave my heart to know wisdom, and to know madness and folly: I perceived that this also is vexation of spirit. For in much wisdom is much grief: and he that increaseth knowledge increaseth sorrow. "
This piece focuses on the downside of wisdom. I find with social media, I was getting overwhelmed by all the information being thrown out. Third Eye is a poem about a man who wishes to sew his new awareness shut.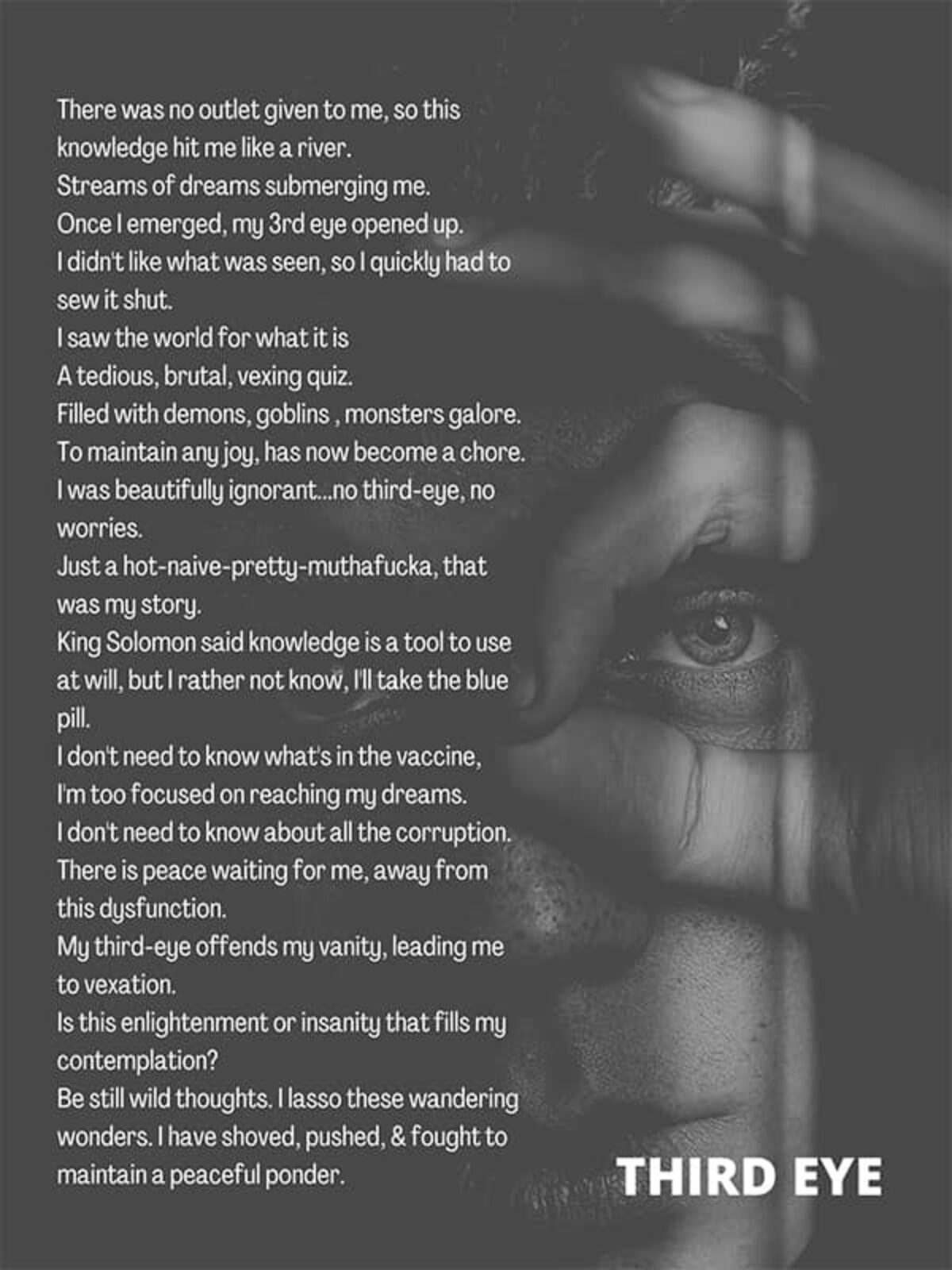 There was no outlet given to me, so this knowledge hit me like a river.
Streams of dreams submerging me.
Once I emerged, my 3rd eye opened up.
I didn't like what was seen, so I quickly had to sew it shut.
I saw the world for what it is
A tedious, brutal, vexing quiz.
Filled with demons, goblins , monsters galore.
To maintain any joy, has now become a chore.
I was beautifully ignorant...no third-eye, no worries.
Just a hot-naive-pretty-muthafucka, that was my story.
King Solomon said knowledge is a tool to use at will, but I rather not know, I'll take the blue pill.
I don't need to know what's in the vaccine,
I'm too focused on reaching my dreams.
I don't need to know about all the corruption.
There is peace waiting for me, away from this dysfunction.
My third-eye offends my vanity, leading me to vexation.
Is this enlightenment or insanity that fills my contemplation?
Be still wild thoughts. I lasso these wandering wonders. I have shoved, pushed, & fought to maintain a peaceful ponder.
Place in Space
After reading Ecclesiastes chapter 1, I wanted to write a response to the meaning of life--more specifically, the life of an artist. My mind amalgamated the three E's:
Ecclesiastes. Existentialism. Extraterrestrial.
I give you "Place in Space".