Don Amero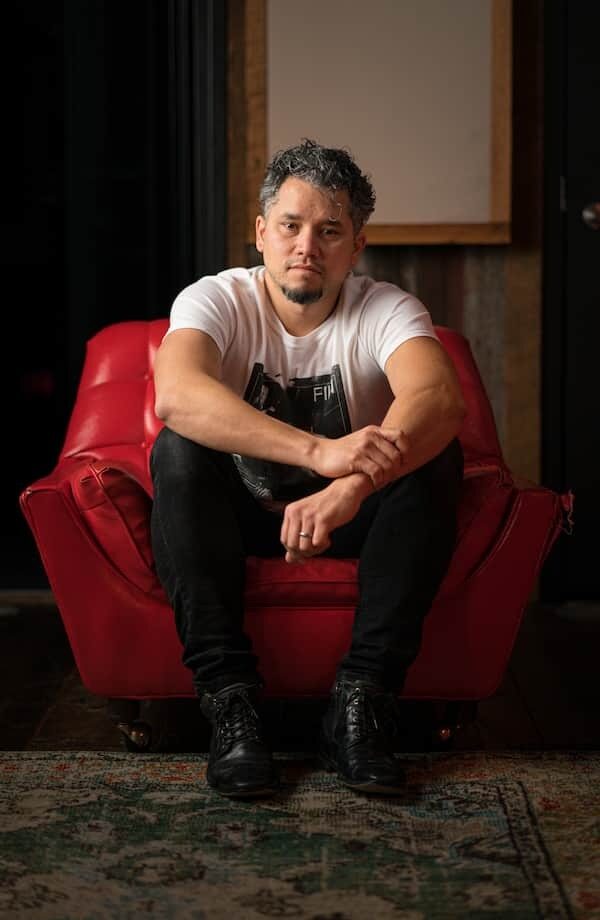 Don Amero
An engaging storyteller, singer-songwriter and performer, three-time JUNO Award nominee Don Amero has been tirelessly touring, performing and speaking across Canada for the last decade, earning the respect and attention of hte Canadian Music industry and fans alike. With a proven ability to effortlessly and genuinely connect with his audience, Amero's talents have been much sought after, and in early 2019 he became a part of the MDM Recordings Inc. roster.
Amero, who is of Cree and Metis heritage, has been recognized for his advocacy work within Indigenous communities and beyond, and this year he was named the first ever advisor and Chair of the CCMA Equity, Diversity and Inclusion Committee.
Amero's 2020 EP "The Next Chapter" highlighted his more tender side and, with uplifting beauty across seven albums, he leaves a lasting impression. His recent national TV appearances include The Marilyn Denis Show, ET Canada, and the 2020 CCMA Awards Broadcast.
Nothing Is Meaningless
I look at life as a treasure map leading us to becoming who we're meant to be. I believe all of life's experiences are puzzle pieces that make up this mosaic of me. It's really hard sometimes to understand where all the pieces fit; especially when the pieces are dark and painful, but I believe in the next chapter of life (after death) we'll have a vantage point where we'll be able to see how it all comes together. This song highlights some of what seems to be mundane daily things that all make up me and it all means something to me.
What does it all mean
Perhaps this goes hand in hand with the previous piece (although very different in genre). I wrestled with this one for a while. It started first with making a beat. I do that from time to time just as an alternative creative outlet. It really brought out some strong emotions and brought forth the question "What does all this mean" and "does what we do here truly matter in the grand scheme of a heavenly plan". I've always loved spoken word, particularly when it has a strong rhythm and cadence. I've never rapped before (and that might be obvious once you hear this) but it's what the music brought out of me in response to the first three chapters of Ecclesiastes.